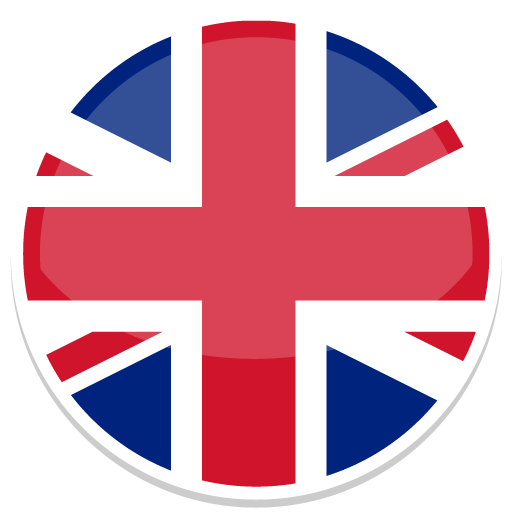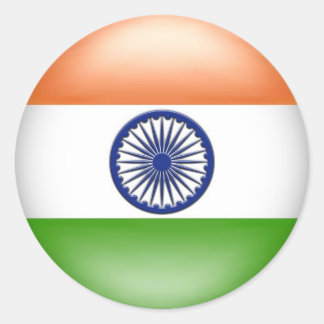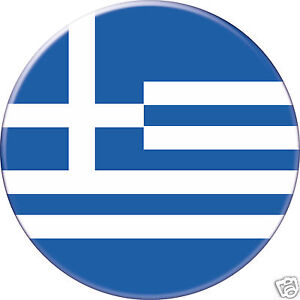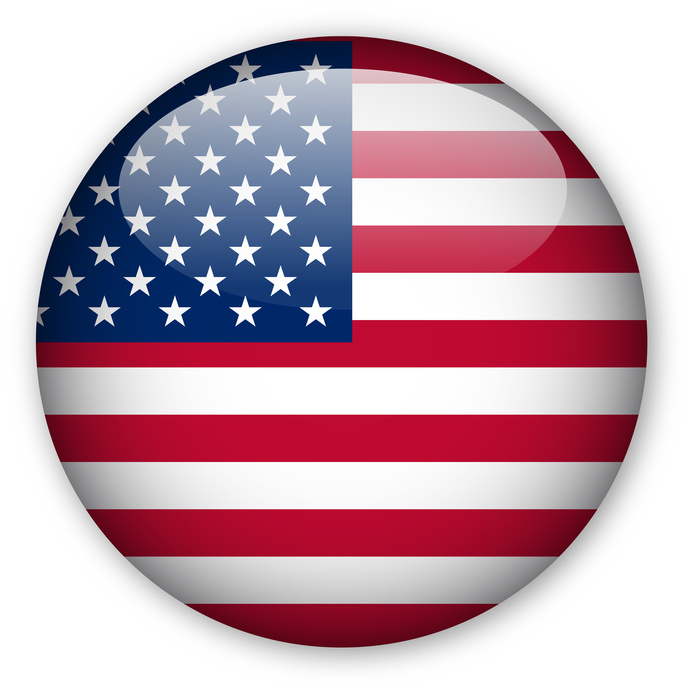 —————————————————————————————————————————————————————————————————————————————————————————————–

Prof. Dr. Yue Gao
:
Queen Mary University of London, United Kingdom

Tel : +44 20 7882 3213
Email : yue.gao@qmul.ac.uk
Web : www.eecs.qmul.ac.uk/~yueg/

Title of talk
:

UHF white space with compressive sensing and geo-location database for machine communications
Abstract

:

Machine-to-machine (M2M) technologies are expected to provide the underlying connectivity in the emerging Internet of Things (IoT) and  cyber-physical system (CPS). Various industries have recognised the importance of designing reliable, ubiquitous and seamless connectivity technologies with very different success to date. The support from regulators on the TV white space (TVWS) spectrum for license exempt usage could potentially unleash M2M uptake. This talk will review the latest progress on the TVWS regulation and techniques from the UK telecom regulator, Ofcom. Our recent development on the compressive sensing, geolocation database and its combination for TVWS spectrum will be discussed via an data-assisted compressing sensing approach and experiment results with the live TVWS testbed running in London.

————————————————————————————————————————————————————————————————–

Biography
:
Yue Gao received his Bachelor degree from Beijing University of Posts and Telecommunications in China in 2002, and his MSc and PhD degrees in telecommunications and microwave antennas from Queen Mary University of London (QMUL) in United Kingdom in 2003 and 2007, respectively. Prior to his current role as a Senior Lecturer (Associate Professor), he worked as Research Assistant and Lecturer in the School of Electronic Engineering and Computer Science at QMUL since 2007. He currently serves as director of the White space Machine Communication (WMC) Lab. His current research interests include antennas and signal processing in UHF and mm-wave frequency bands for cyber-physical system (CPS), machine-to-machine (M2M) communications and internet of things (IoT) applications. He has authored and co-authored over 80 peer-reviewed journal and conference papers, 1 granted international patent and 2 licensed works to companies, and 1 book chapter. He received best paper awards at the 11th IEEE Wireless Telecommunications Symposium (WTS) in 2012, and the 15th IEEE International Conference on Computer and Information Technology (CIT) in 2015. Dr. Gao is a Senior Member of IEEE and the principal investigator for TV white space testbed with robust spectrum sensing for M2M communications project funded by the Engineering and Physical Sciences Research Council (EPSRC), and a number of projects funded by companies
Prof. Dr. Srikanta Patnaik
:

Department of Computer Science and Engineering,

Faculty of Engineering and Technology

, SOA University, Bhubaneswar, India

Tel : 7205067777
Email : patnaik_srikanta@yahoo.co.in
Web : http://soauniversity.ac.in/home/cse/people/srikanta-patnaik

Title of talk
:

Research on Intelligent Nature-Inspired Computing
Abstract

:

 Nature-inspired computing is an interdisciplinary field and a branch of artificial intelligence that employs processes, which is involved in evolution of living beings, biology and nature for solving complex problems. Artificial Intelligence covers higher level processes like problem solving, reasoning, making inferences in abstract and virtual worlds that consist of precisely defined states and operations in closed systems unlike real world. During the last decade, due to the convergence of bio, nano and information technology, an appreciable amount of research has been done on sensors and actuators, which leads to the design of many autonomous agents and robots and subsequently the development of Multi Agent Systems (MAS) for real world applications.

Usually real-time systems are complex, inconsistent, uncertain and imprecise, which is difficult to handle using traditional methods. But inspiring nature has leaded to finding clues for solution of unsolved problems of this kind. Nature-inspired computing has been existing since last many decades in the form of bio-inspired computing which includes small number of tools like evolutionary computing, neural networks, particle swarm optimization, and ant colony optimization. Gradually other forms of intelligence are added to nature-inspired computing such as artificial bee colony optimization, cuckoo search, firefly algorithm, bacteria foraging optimization algorithm, intelligent water drop optimization, gravitational search, and harmony search along with many more. These computational techniques use biological or evolutionary processes as main component in the efficient design and implementation of the artificial intelligent algorithms.

Nature-inspired computing can be applied to a variety of problems, ranging from engineering and scientific research to manufacturing industry and business as they provide robust and flexible solutions along with learning and adaptability as compared to traditional optimization techniques. It can be applied to solve optimization issues in any domain and may be unified as Nature-inspired computing and optimization (NICO). While studying the nature, researchers found a number of cases from ant, bee, flock of birds, frog, cuckoo, firefly, bat, crocodile etc., which can be modelled for real-world problem. Looking at the emergence of bio, info and nano technology we are confident that the field of the nature-inspired computing and optimization can solve many complex real world problems. The seminar talk shall cover few of the methods of nature inspired computing and optimization. They are as follows:

 

 

Ant Colony Optimization (ACO)

Bee Colony Optimization

Bacterial Foraging Optimization

Particle Swarm Optimization

Cuckoo search

Firefly algorithm

 Bat algorithm

——————————————————————————————————————————–

Biography
:

Dr. Srikanta Patnaik is a Professor in the Department of Computer Science and Engineering,

Faculty of Engineering and Technology

, SOA University, Bhubaneswar, India. He has received his Ph. D. (Engineering) on Computational Intelligence from Jadavpur University, India in 1999 and supervised 12 Ph. D. theses and more than 30 M. Tech theses in the area of Computational Intelligence, Soft Computing Applications and Re-Engineering. Dr. Patnaik has published around 100 research papers in international journals and conference proceedings. He is author of 2 text books and edited 15 books and few invited book chapters, published by leading international publisher like Springer-Verlag, Kluwer Academic, etc.. Dr. Patnaik was the Principal Investigator of AICTE sponsored TAPTEC project "Building Cognition for Intelligent Robot" and UGC sponsored Major Research Project "Machine Learning and Perception using Cognition Methods". He is the Editors-in-Chief of International Journal of Information and Communication Technology and International Journal of Computational Vision and Robotics published from Inderscience Publishing House, England and also Editors-in-chief of Book Series on "Modeling and Optimization in Science and Technology" published from Springer, Germany. He is also Guest Professor of Kunming University of Science and Technology, China
——————————————————————————————————————————————————————————–
Prof. Dr.  Jaime Lloret
:
 Communications and Networks Team of the Integrated Management Coastal Research Institute, Polytechnic University of Valencia

Tel : +34609549043
Email : jlloret@dcom.upv.es
Web : http://personales.upv.es/jlloret/pdf/ShortCV.pdf

Title of talk
:

DATA processing of BIG DATA for Smart City Applications
Abstract

:
The new paradigms and latest developments in the Electrical Grid and Water Grid are based on the introduction of distributed intelligence at several stages of its physical layer, giving birth to concepts such as Smart Grids, Virtual Power Plants, microgrids, Smart water metering, Smart Buildings and Smart Environments. The introduction of these highly dynamic elements will lead to a substantial change in the curves of demanded energy and water. Thanks to the new intelligent devices and sensors in places where historically they were not present, the Smart Grid and Smart water metering paradigms are able to take advantage from aggregated load and water forecasting, which opens the door for the implementation of new algorithms to seize this information for optimization and advanced planning. Therefore, accuracy in load and water forecasts will potentially have a big impact on key operation factors for the future like user satisfaction and resource saving, and new methods to achieve an efficient prediction in future energy and water landscapes. Both electric load and water demand depend on many factors (day of the week, month of the year, weather, etc.), which make load and water forecasting quite a complex process requiring something else than statistical methods. This speech presents several electric load forecast architectural models based on Artificial Neural Networks (ANN) that perform Short-Term Load Forecasting. Moreover, we will show some studies about water consumption patterns and prediction. We will show the selection of input data in both cases. Furthermore, we present the excellent results obtained in several cases, and remark the simplicity of the used models.

——————————————————————————————————————————–

Biography
:
Prof. Jaime Lloret (jlloret@dcom.upv.es) received his M.Sc. in Physics in 1997, his M.Sc. in electronic Engineering in 2003 and his Ph.D. in telecommunication engineering (Dr. Ing.) in 2006. He is a Cisco Certified Network Professional Instructor. He worked as a network designer and administrator in several enterprises. He is currently Associate Professor in the Polytechnic University of Valencia. He is the head of the research group « Communications and Networks » of the Integrated Management Coastal Research Institute and he is the head of the « Active and collaborative techniques and use of technologic resources in the education (EITACURTE) » Innovation Group. He is the director of the University Diploma "Redes y Comunicaciones de Ordenadores" and the University Master « Digital Post Production ». He has been Internet Technical Committee chair (IEEE Communications Society and Internet society) for the term 2014-2015. He has authored 22 book chapters and has more than 340 research papers published in national and international conferences, international journals (more than 110 with ISI Thomson JCR). He has been the co-editor of 38 conference proceedings and guest editor of several international books and journals. He is editor-in-chief of the "Ad Hoc and Sensor Wireless Networks" (with ISI Thomson Impact Factor), international journals « Networks Protocols and Algorithms », and International Journal of Multimedia Communications, IARIA Journals Board Chair (8 Journals) and he is (or has been) associate editor of 46 international journals (16 of them with JCR). He has been involved in more than 320 Program committees of international conferences and more than 130 organization and steering committees. He leads many national and international projects. He is currently the chair of the Working Group of the Standard IEEE 1907.1. He has been general chair (or co-chair) of 26 International workshops and conferences (chairman of SENSORCOMM 2007, UBICOMM 2008, ICNS 2009, ICWMC 2010, eKNOW 2012, SERVICE COMPUTATION 2013, COGNITIVE 2013, and ADAPTIVE 2013, and co-chairman of ICAS 2009, INTERNET 2010, MARSS 2011, IEEE MASS 2011, SCPA 2011, ICDS 2012, 2nd IEEE SCPA 2012, GreeNets 2012, 3rd IEEE SCPA 2013, SSPA 2013, AdHocNow 2014, MARSS 2014, SSPA 2014 IEEE CCAN 2015, 4th IEEE SCPA 2015, IEEE SCAN 2015, ICACCI 2015 and SDRANCAN 2015 and local chair of MIC-WCMC 2013 and IEEE Sensors 2014). He is currently Chair of the 12th AICT 2016, 11th ICIMP 2016 and 3rd GREENETS 2016.. He is IEEE Senior and IARIA Fellow.

His publications, h-index and quality of research can be found at:

http://scholar.google.es/citations?user=ZJYUEGEAAAAJ

https://www.researchgate.net/profile/Jaime_Lloret2/publications/

http://www.informatik.uni-trier.de/~ley/pers/hd/m/Mauri:Jaime_Lloret

http://www.scopus.com/authid/detail.url?authorId=23389476400

http://orcid.org/0000-0002-0862-0533

http://www.researcherid.com/rid/H-3994-2013
——————————————————————————————————————————————————————————–
Prof. Dr. Helen Karatza
:

 

Department of Informatics, Aristotle University of Thessaloniki, Greece

Tel : (+30) 2310 997974
Email : karatza@csd.auth.gr
Web : http://agent.csd.auth.gr/~karatza/

Title of talk
:

Cloud Computing – Resource Management Issues and Challenges
Abstract
:
Cloud computing has emerged as a dominant computing paradigm which offers computational services to scientists, consumers and enterprises as utilities, on a pay-per-use approach.

However, there are important issues that must be addressed for cloud systems, such as: performance, resource allocation, efficient scheduling, energy conservation, reliability, protection of sensitive data, security and trust, cost, availability, quality. Furthermore, due to the cost of electrical power consumption and the environmental impact, energy efficiency in cloud systems is a global IT concern. Effective management of cloud resources is crucial to use effectively the power of these systems and achieve high system performance.

The cloud computing paradigm can offer various types of services, such as computational resources for complex applications, web services, social networking, urban mobility, health care, environmental science, etc. Resource allocation and scheduling is a difficult task in clouds where there are many alternative heterogeneous computers. The scheduling algorithms must seek a way to maintain a good response time to leasing cost ratio. Furthermore, adequate data security and availability are critical issues that have to be considered along with energy-efficient solutions that are required to minimize the impact of cloud computing on the environment.

Recently, the enormous growth of cloud computing together with the advance in mobile technology have led to the new era of Mobile Cloud Computing. Efficient and reliable management of distributed resources in mobile clouds became more important as more and more users collaborate computationally over the Internet via powerful mobile devices. Furthermore, the simultaneous usage of services from different Clouds can have additional benefits such as lower cost and high availability.

In this talk, we will discuss issues and challenges of resource management in cloud systems. We will present state-of-the-art research covering a variety of concepts on cloud computing, and we will provide future directions in the cloud computing area

Biography
:
Helen Karatza is a Professor in the Department of Informatics at the Aristotle University of Thessaloniki, Greece. Dr. Karatza's research interests include Computer Systems Modeling and Simulation, Performance Evaluation, Grid and Cloud Computing, Energy Efficiency in Large Scale Distributed Systems, Resource Allocation and Scheduling and Real-time Distributed Systems.

Professor Karatza has authored or co-authored over 200 publications including four papers that earned best paper awards at international conferences. She is senior member of SCS, IEEE and ACM, and she served as an elected member of the Board of Directors at Large of the Society for Modeling and Simulation International (2009-2011). She has served as General Chair, Program Chair and Keynote Speaker in International Conferences.

Professor Karatza is the Editor-in-Chief of the Elsevier Journal « Simulation Modeling Practice and Theory », Area Editor of the « Journal of Systems and Software » of Elsevier, and she has been Guest Editor of Special Issues in multiple International Journals.
—————————————————————————————————————————————————————————————————————————————————————————————-

Prof. Dr.  Danda B. Rawat
:

Director,

CWiNs Lab

 and 

NetCPS Lab, 

Department of Electrical Engineering




Georgia Southern University

 , 

Statesboro, Georgia 30460, USA

Tel : +912-478-0539
Email : db.rawat@ieee.org
Web : www.Rawat.info
Title of talk
:

Big Data, Internet of Things and Cloud Convergence towards Smart Networked systems
| | | |
| --- | --- | --- |
| Abstract | : | Soon |
| Biography | : | Prof. Danda B. Rawat received his Ph.D. in Electrical and Computer Engineering from Old Dominion University, Norfolk, Virginia. He is an Assistant Professor in the Department of Electrical Engineering at Georgia Southern University, USA. Dr. Rawat's research focuses on wireless communication networks, cyber security, big data, cyber physical systems and internet of things including design, analysis and evaluation of cognitive radio networks, wireless virtualization, cyber-physical systems, software-defined networks, cloud radio access networks, network security, smart grid, wireless sensor networks, and vehicular/wireless ad-hoc networks. Dr. Rawat is the recipient of NSF Faculty Early Career Development (CAREER) Award in 2016. Dr. Rawat has published over 120 scientific/technical articles, 8 books and over 15 peer-reviewed book chapters. He has been serving as an Editor/Guest Editor for over 10 international journals. He serves as a Web-Chair for IEEE INFOCOM 2016/2017, served as a Student Travel Grant Co-chair of IEEE INFOCOM 2015, Track Chair for wireless networking and mobility of IEEE CCNC 2016, Track Chair for Communications Network and Protocols of IEEE AINA 2015, and so on. He served as a program chair, general chair, and session chair for numerous international conferences and workshops, and served as a technical program committee (TPC) member for several international conferences including IEEE INFOCOM, IEEE GLOBECOM, IEEE CCNC, IEEE GreenCom, IEEE AINA, IEEE ICC, IEEE WCNC and IEEE VTC conferences. He has received the Best Paper Awards at the International Conferences. He is also the recipient of Outstanding Research Faculty Award (Award for Excellence in Scholarly Activity) 2015, Allen E. Paulson College of Engineering and Technology, Georgia Southern University, 2015. He is the Founder and Director of the Cyber-security, Wireless Systems and Networking Innovations (CWiNs) Research Lab at GSU. Dr. Rawat is a Senior Member of IEEE, and a member of ACM and ASEE. He is serving as a Vice Chair of the Executive Committee of the IEEE Savannah Section since 2013. |
Read More